Reconstructing a future: Ten years after the Wenchuan earthquake
Reconstructing a future: Ten years after the Wenchuan earthquake
Tuesday 29 May 2018, 08:30–09:45
Fafo, Borggata 2B, Oslo
Practical information
The seminar will be in English.
Breakfast (sandwiches, fruit and coffee/tea) is served from 08:15. The seminar lasts 08:30-09:45. The event is free of charge and open to the public. Limited seating.
Fafo is situated in Borggata 2B by the Police House and behind Grønland church. 10 minutes from Oslo Central Station, 5 minutes from Grønland or Tøyen subway stations, Bus no. 37 stops outside. Please note that Borggata 2b is reached by car via Grønlandsleiret. Google kart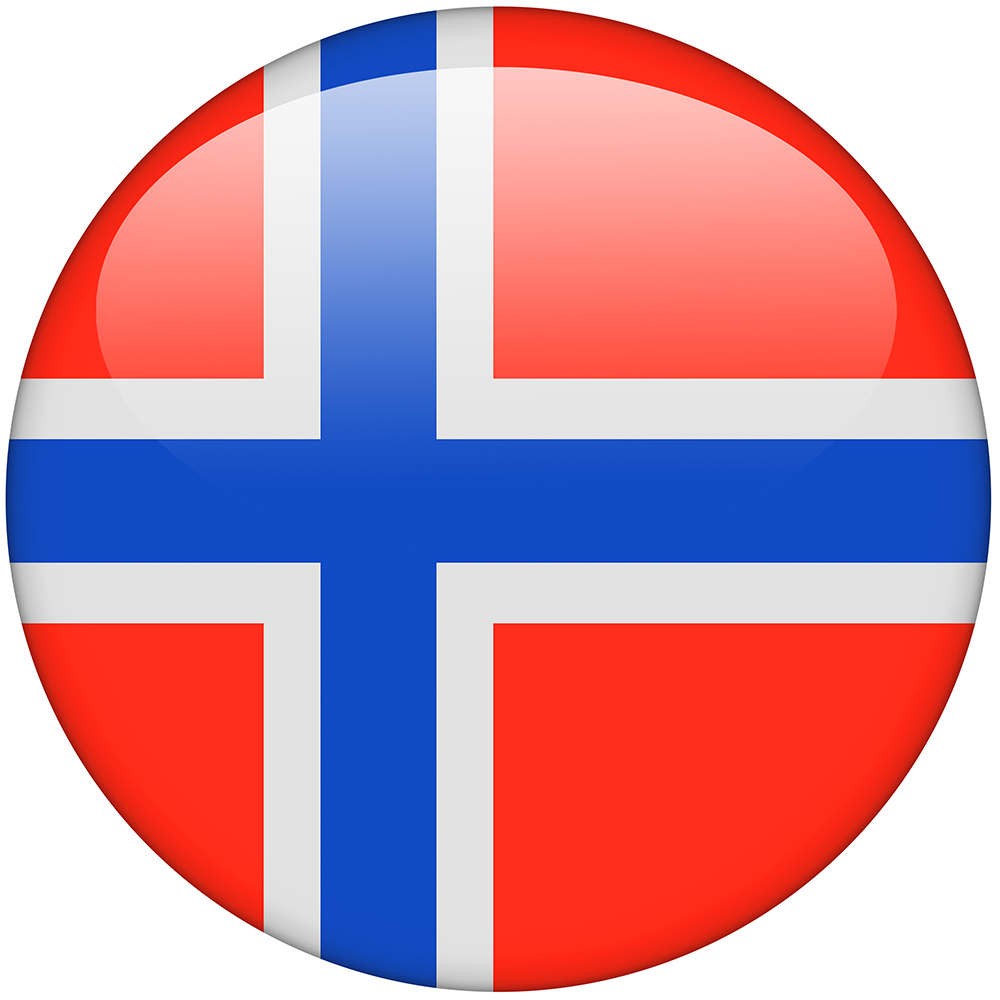 Informasjon på norsk
One of the worst natural disasters in modern Chinese history left 87,000 people dead, 370,000 injured and more than 5 million homeless. Roads, villages, schools, homes and lives were lost and destroyed. What is the situation in the earthquake affected areas like today after 10 years of massive reconstruction efforts and rapid development?

12th May 2008 a magnitude earthquake struck Sichuan province in southwestern China. Based on four rounds of large-scale surveys of living conditions and reconstruction efforts in the earthquake affected areas, in 2008, 2009, 2011 and 2018 – Fafo, together with our colleagues at Chinese Academy for Science and Technology for Development (CASTED), are proud to launch the report "Reconstructing a Future: Ten years after the Wenchuan Earthquake".
The report gives a glimpse of the overall reconstruction efforts, developments and changes within the area over the decade since the earthquake struck.
In the immediate aftermath of the earthquake, the Chinese people and the Chinese governments rapidly started massive reconstruction efforts to rebuild societies, homes and lives. Even though many wounds cannot be healed and time cannot be turned back – the Sichuan we see today has changed, through reconstruction and through development.
In general, the area has been completely rebuilt, particularly when it comes to housing and infrastructure. Trust in the institutions of society remains high, and there is little to suggest massive discontent with the reconstruction efforts. Creating jobs have been more difficult, and labor force participation has dropped, particularly for women. Moreover, migration appears widespread. It is difficult to tease out whether this is caused by the earthquake or by the general developments of China's economy and society since the earthquake. Nevertheless, the report is a starting point for that discussion.
Program
Welcome by Tone Fløtten, Fafo
The report will be presented by Fafo researchers Zhang Huafeng and Kristin Dalen, both of them have been involved in the projects since the initial survey in 2008
Comments by
Edwin A. Schmitt, the University of Oslo
Henning Kloster-Jensen, the Norwegian Ministry of Foreign Affairs

Discussion
Chair: Tone Fløtten, Fafo
New report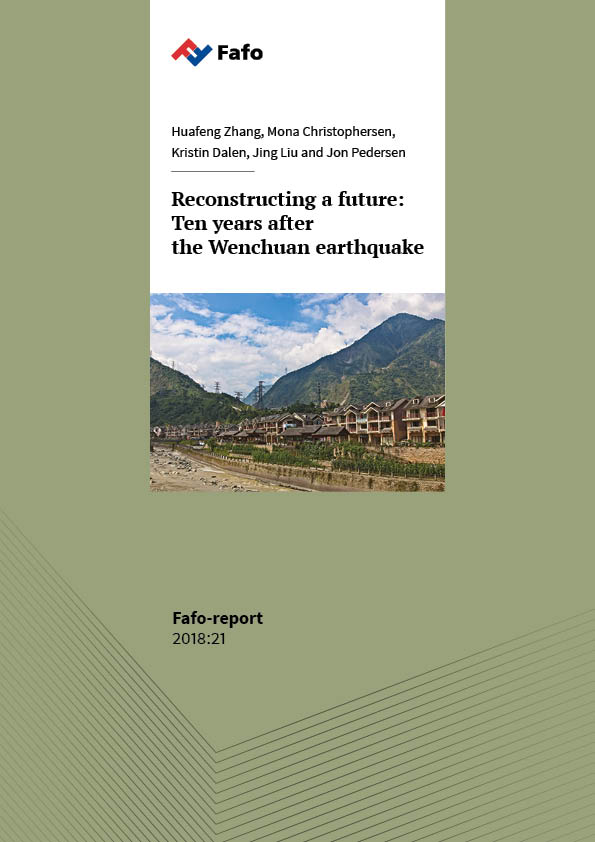 Huafeng, Zhang, Mona Christophersen, Kristin Dalen, Jing Liu and Jon Pedersen (2018): Reconstructing a future: Ten years after the Wenchuan earthquake. Fafo-report 2018:21. Web edition
The report is written on behalf of the Norwegian embassy in Beijing.
Other publications:
Dalen, Kristin, Hedda Flatø, Liu Jing and Zhang Huafeng (2012), Recovering from the Wenchuan Earthquake. Living Conditions and Development in Disaster Areas 2008–2011. Fafo-report 2012:39. Web edition (pdf 2.77mb)


Project
CASTED and Fafo jointly conduct a survey to study living conditions, perceptions and socio-economic development in the affected areas ten years after the Wenchuan earthquake. Together with three previous surveys CASTED and Fafo jointly conducted after Wenchuan earthquake, this project will produce scientific and politically relevant knowledge about the long-term impact of natural disaster and government post-disaster reconstruction effort and recovery interventions. The project will also produce a standardized set of policy oriented tools for rapid assessment of natural disasters at the community level. Read more about the project
Long-term impact of Wenchuan Earthquake and natural disaster in China

Research area: China
Fafo has been conducting activities in China since 1994 and developed close and constructive cooperation with Chinese institutions. Fafo's research in China focuses on social, economic and political developments with particular attention to distribution, vulnerability, social sustainability and the impact of social transition for households. We also engage in policy analysis and dialogue with Chinese policymakers and researchers. Fafo operates a regional office in Beijing. Read more about this research area
Program
Velkommen ved Tone Fløtten, Fafo

Presentasjon av ny rapport ved Fafo-forskerne Zhang Huafeng og Kristin Dalen

Kommentarer ved
Edwin A. Schmitt, Universitetet i Oslo
Henning Kloster-Jensen, Utenriksdepartementet

Spørsmål og kommentarer fra salen til panelet

Møteleder: Tone Fløtten, Fafo


Ny publikasjon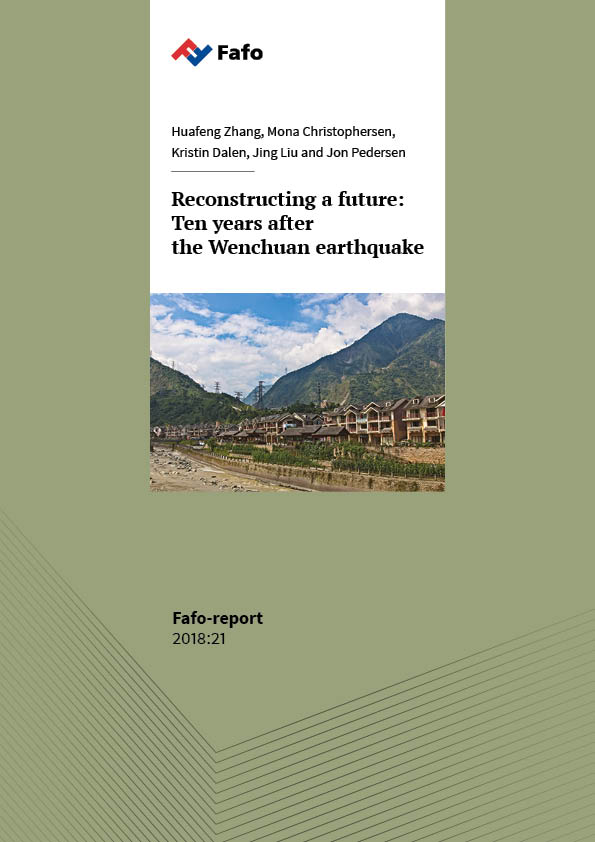 Huafeng, Zhang, Mona Christophersen, Kristin Dalen, Jing Liu and Jon Pedersen (2018): Reconstructing a future: Ten years after the Wenchuan earthquake. Fafo-report 2018:21. Web edition
Rapporten er forfattet på oppdrag fra den norske ambassaden i Beijing.
Tidligere publikasjoner:
Dalen, Kristin, Hedda Flatø, Liu Jing and Zhang Huafeng (2012), Recovering from the Wenchuan Earthquake. Living Conditions and Development in Disaster Areas 2008–2011. Fafo-report 2012:39. Web edition (pdf 2.77mb)


Prosjektet
Fafo og CASTED har i 2018, på oppdrag fra den norske ambassaden i Beijing, gjennomført en undersøkelse for å studere levekår, oppfatninger og sosioøkonomisk utvikling i de berørte områdene ti år etter jordskjelvet i Wenchuan i 2008. Les mer om prosjektet
Long-term impact of Wenchuan Earthquake and natural disaster in China

Fafo i Kina
Fafo har drevet forskningsaktiviteter i Kina siden 1994, og har utviklet et nært samarbeid med kinesiske institusjoner. Fafos forskning i Kina konsentrerer seg om velferd, fordeling, sårbarhet og sosial bærekraft, med spesiell vekt på konsekvenser av sosial og økonomisk endring for folks hverdag. Fafo er også engasjert i politiske analyser og i dialoger med kinesiske myndigheter og forskere. Fafo har et regionkontor i Beijing. Les mer om Fafos forskning i Kina (engelsk)